QuickBooks Services
1. Selecting the Version of QuickBooks That Best Suits You. Professional Administrative Specialists, Inc., a team of QuickBooks experts, will assist you in selecting the appropriate QuickBooks solution that best meets your needs. What is most important is that your business aligns itself with the best accounting system based on the specific needs of the company. QuickBooks has become the dominant player in the small and medium-sized accounting industry. We can assist you in implementing any of the following QuickBooks products and industry solutions:
• QuickBooks Pro
• QuickBooks Premier
• QuickBooks Online
• QuickBooks Enterprise
• QuickBooks For Contractors/Manufacturers/Retail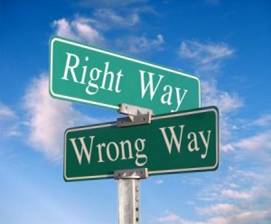 2. Implementing QuickBooks. Once you have selected the appropriate version of QuickBooks for your business, Professional Administrative Specialists, Inc. can assist you from start to finish with the implementation. Professional Administrative Specialists, Inc. has highly trained QuickBooks Pro Advisors who will perform the following services:
• Assist with the setup of your QuickBooks file
• Clarify any special issues and customize QuickBooks appropriately
• Train your team to perform all computerized accounting functions including entry, analysis & reconciliation
• Create and print financial statements
• Customize forms and reports to your specifications
• Create budgets and other applicable management reports
• Assist you in troubleshooting when errors occur
Our goal with any implementation is that when the process has been completed, you will have the knowledge and confidence to operate your QuickBooks software to its greatest capabilities.
3. Template Customization. With our template customization services you can easily get a unique and professional-looking template that will correspond to all your needs. All you need to do is choose a template from the vast collection, contact our support manager to specify your customization requirements, and be on your way to a completed personalized template. Our template customization services include:
• Adding or editing the logo
• Changing the company name
• Changing the background
• Adding or removing columns
• Adding, changing or editing images
• Adding, changing or editing fields
• Adding, changing or editing customized fields
• Adding Intuit Payment Network links
• Changing the layout
• Changing the font colors, styles and sizes
• and much more…
4. QuickBooks Training. Professional Administrative Specialists, Inc. provides a variety of training programs for all of the software we support. That training can be one on one or provided in a group atmosphere. Classes are scheduled based on demand and formatted based on your situation and needs.
5. Technical Support for QuickBooks. Once you are up and running with your QuickBooks software, Professional Administrative Specialists, Inc. can continue with ongoing technical support, whether it be over the phone, through e-mail, via remote access or on-site. With QuickBooks and our Team of ProAdvisors, Professional Administrative Specialists, Inc. possesses the technical capability to access your system via remote internet connection and assist you with your questions, in real time, and with you watching and learning!
To contact our Team of QuickBooks ProAdvisors, you can send an email to margaret@proadmininc.com or simply call 407.310.7313 and ask to speak with one of our ProAdvisors personally.